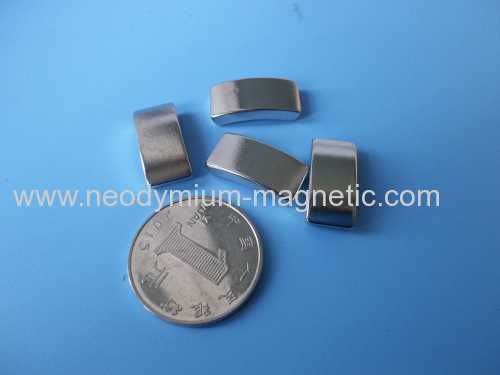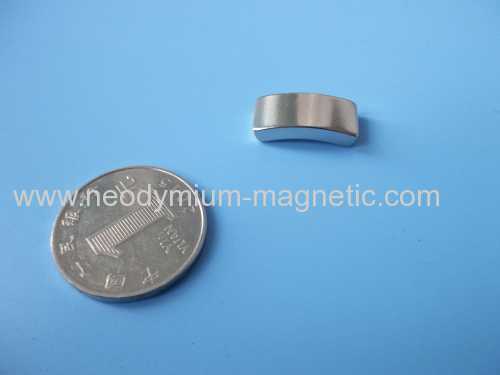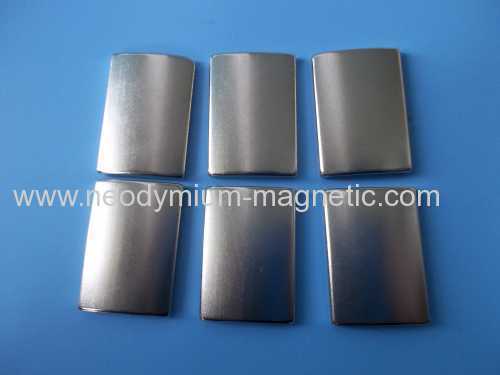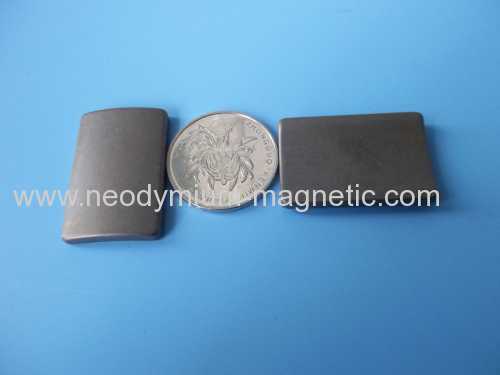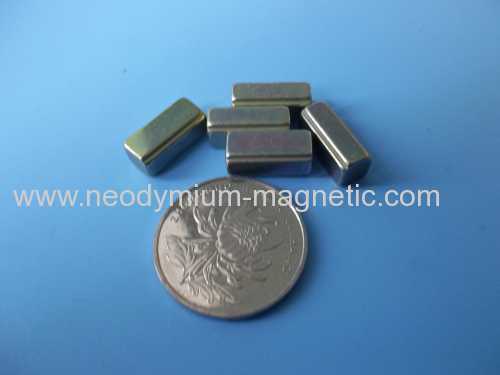 Product Description
Product Attribute
1,Why Choose US:
Quality Assurance :
-The Company achieved certificate of ISO9001 in 2005 and certificate of ISO/TS16949,ISO14001,GS/T28001 in 2014.
Patent & Licence
-We Could supply Patent & Licence Magnet to the end users.
Soon Feedback

-We will reply you all the questions within 24 hours.
Payment terms:
We Could Accept monthly payment.
Soonest delivery
Lead time: ABout 7-20 days
Favourable price
Try our best to save your Money.
2.Magnet Shape:
Disc, Block, Ring, Countersunk, Segment ,segment, trapezoid, irregular shape,Special shaped magnet
a, Disc magnet -Application:Motors ,sensors,Microphones,Switchboard.
b, Block magnet -Application:VCM,printer,Magnetic Chuck,Switchboard
c, Ring magnet -Application:Horn,Trumpet,Magnetic Separation,Loudspeakers
d, Arc magnet -Application:Motor ,Wind turbines ,Wind Generators ,Swichboard
e, Disc/Ring magnet -Application:Motors ,Permanent machine,Magnetic Device,Magnetic Therapy
3.Magnet Coating:
Ndfeb magnets plating include: nickel, copper, chromium, gold, black zinc, epoxy resin.different coating has different colours,also the hold time is different also. each has their advantages and disadvantages.
1) zinc: the surface looks is silvery white, can do 12-48 hours salt fog, can be used in some glue adhesive, such as AB glue.If electroplating good can be stored for 2-5 years, its advantage is low price.
2) nickel: looks like stainless steel color, if stay in the air, surface are difficult to oxidation, and good-looking appearance, good gloss, electroplating could pass 12-72 hours salt spray test.Its disadvantage : cannot be used with glue adhesive,it will make the coating fall off,Accelerate the oxidation.now in the market , NiCuNi coating could be electroplating for 120-200 hours salt spray, but the plating cost is relatively higher.
3) copper: in hardware industry, ndfeb industry rarely used, its appearance is yellow.
4) Cr: chromium electroplating industry is rare, cost is very high, generally could not accepted by the company.but it is very difficult to react with other substances.Mainly use where the PH is stronger, the domestic product prices are low, so people rarely use.
5) Gold: now the industry is very popular, we saw some stalls gold-plated bracelet mostly yellow gold or copper.Gold-plated products appearance looks just like gold is very beautiful, more commonly used in hand act the role of industry, our products can be gold-plated, used for magnetic bracelet.
6) epoxy resin: the product is nickel plating+ a layer of resin paint, its development is very fast these years, a lot of people are now used in all kinds of plating products, its biggest advantage is that can do the color you want.
4.Testing equipment:
laser particle analyzer

Magneic tester

Scanning electron microscope

magnetic moment,magnetic declination tester

oxygen analyzer

hast tester

caoting thickness gauge

inductivelly coupled plasms

Electronic fluxmeter

salt spray test box

fluxmeter

image measuring instrument

electric heating thermostat




Sintered Neodymium Magnet grade:

N30-N52, 33M-50M, 30H-50H, 30SH(T)-45SH(T), 30UH-44UH and 30EH-40EH

Item

Grade

Residual Induction

Coercive Force

Intrinsic Coercive Force

Max. Energy Product

Tw






Br




Hcb




Hcj




(BH)Max




L/D=0.7






T

kGS

kA/m

kOe

kA/m

kOe

kJ/m³

MGOe

°C

N

N35

1.17-1.24

11.7-12.4

≥860

≥10.8

≥955

≥12

263-295

33-37

≤80




N38

1.22-1.30

12.2-13.0

≥860

≥10.8

≥955

≥12

287-318

36-40

≤80




N40

1.26-1.32

12.6-13.5

≥860

≥10.8

≥955

≥12

302-334

38-42

≤80




N42

1.29-1.35

12.9-13.5

≥860

≥10.8

≥955

≥12

318-350

40-44

≤80




N45

1.32-1.38

13.2-13.8

≥860

≥10.5

≥955

≥12

334-366

42-46

≤80




N48

1.37-1.43

13.7-14.3

≥836

≥10.8

≥876

≥11

358-390

45-49

≤80




N50

1.40-1.45

14.0-14.5

≥836

≥10.5

≥876

≥11

374-406

47-51

≤80




N52

1.42-1.48

14.2-14.8

≥836

≥10.5

≥876

≥11

390-422

49-53

≤80




N54

1.45-1.51

14.5-15.1

≥836

≥10.5

≥876

≥11

398-438

50-55

≤80

M

N35M

1.17-1.25

11.7-12.4

≥860

≥10.8

≥1114

≥14

263-295

33-37

≤100




N38M

1.22-1.30

12.2-13.0

≥915

≥11.5

≥1114

≥14

287-318

36-40

≤100




N40M

1.26-1.32

12.6-13.5

≥939

≥11.8

≥1114

≥14

302-334

38-42

≤100




N42M

1.29-1.35

12.9-13.5

≥955

≥12.0

≥1114

≥14

318-350

40-44

≤100




N45M

1.32-1.38

13.2-13.8

≥987

≥12.4

≥1114

≥14

334-366

42-46

≤100




N48M

1.37-1.43

13.7-14.3

≥1019

≥12.8

≥1114

≥14

358-390

45-49

≤100

Item

Grade

Residual Induction

Coercive Force

Intrinsic Coercive Force

Max.Energy Product

Tw






Br




Hcb




Hcj




(BH)Max




L/D=0.7






T

kGS

kA/m

kOe

kA/m

kOe

kJ/m³

MGOe

°C

SH

N33SH

1.14-1.21

11.4-12.1

≥852

≥10.7

≥1592

≥20

247-279

31-35

≤150




N35SH

1.17-1.24

11.7-12.4

≥876

≥11

≥1592

≥20

263-295

33-37

≤150




N38SH

1.22-1.30

12.2-13.0

≥915

≥11.5

≥1592

≥20

287-318

36-40

≤150




N40SH

1.26-1.32

12.6-13.5

≥939

≥11.8

≥1592

≥20

302-334

38-42

≤150




N42SH

1.29-1.35

12.9-13.5

≥963

≥12.1

≥1592

≥20

318-350

40-44

≤150




N45SH

1.32-1.38

13.2-13.8

≥994

≥12.5

≥1592

≥20

335-366

42-46

≤150

UH

N30UH

1.08-1.16

10.8-11.6

≥812

≥10.2

≥1990

≥25

223-255

28-32

≤180




N33UH

1.14-1.21

11.4-12.1

≥852

≥10.7

≥1990

≥25

247-279

31-35

≤180




N35UH

1.17-1.24

11.7-12.4

≥876

≥11

≥1990

≥25

263-295

33-37

≤180




N38UH

1.22-1.30

12.2-13.0

≥915

≥11.5

≥1990

≥25

287-318

36-40

≤180




N40UH

1.26-1.32

12.6-13.5

≥939

≥11.8

≥1990

≥25

321-334

38-42

≤180




N42UH

1.29-1.35

12.9-13.5

≥963

≥12.1

≥1990

≥25

318-350

40-44

≤180

EH

N30EH

1.08-1.15

10.8-11.5

≥812

≥10.2

≥2388

≥30

223-255

28-32

≤180




N33EH

1.14-1.21

11.4-12.1

≥851

≥10.7

≥2388

≥30

247-279

31-35

≤180




Appliacation for Motor :

Permanent magnet DC motor

AC motor

permanent magnet synchronous motor






| | | | |
| --- | --- | --- | --- |
| Delivery Date: | 15-20 days | Application: | Industrial Magnet |
| Shape: | Others | Type: | Permanent |
| Composite: | Neodymium Magnet | Brand Name: | No |
| Spec.: | As requested | Coating: | NICUNI ,Zn,EPOXY |
| Grade: | N35SH | Tolerance: | +/- 0.05mm |
| Magnetizing direction: | Thickness | Magnetization: | Yes |
| ROHS: | Yes | Avalable: | Stock |
| Certificate: | ISO9001 ,ISO/TS16949,ISO14001,GS/T28001 | Material: | Neodymium Magnet |
Min. Order: 1000 Piece/Pieces
Trade Term: FOB,CFR,CIF,EXW
Payment Terms: L/C, T/T, WU
Place of Origin: Zhejiang, China (Mainland)
Means of Transport: Ocean, Air, Land
Production Capacity: 10000000 PCS/M
Packing: Standard export carton
Delivery Date: 15-20 days
Application: Industrial Magnet
Shape: Others
Type: Permanent
Composite: Neodymium Magnet
Brand Name: No
Spec.: As requested
Coating: NICUNI ,Zn,EPOXY
Grade: N35SH
Tolerance: +/- 0.05mm
Magnetizing direction: Thickness
Magnetization: Yes
ROHS: Yes
Avalable: Stock
Certificate: ISO9001 ,ISO/TS16949,ISO14001,GS/T28001
Material: Neodymium Magnet